Gain space by setting up a digital showroom in your dealership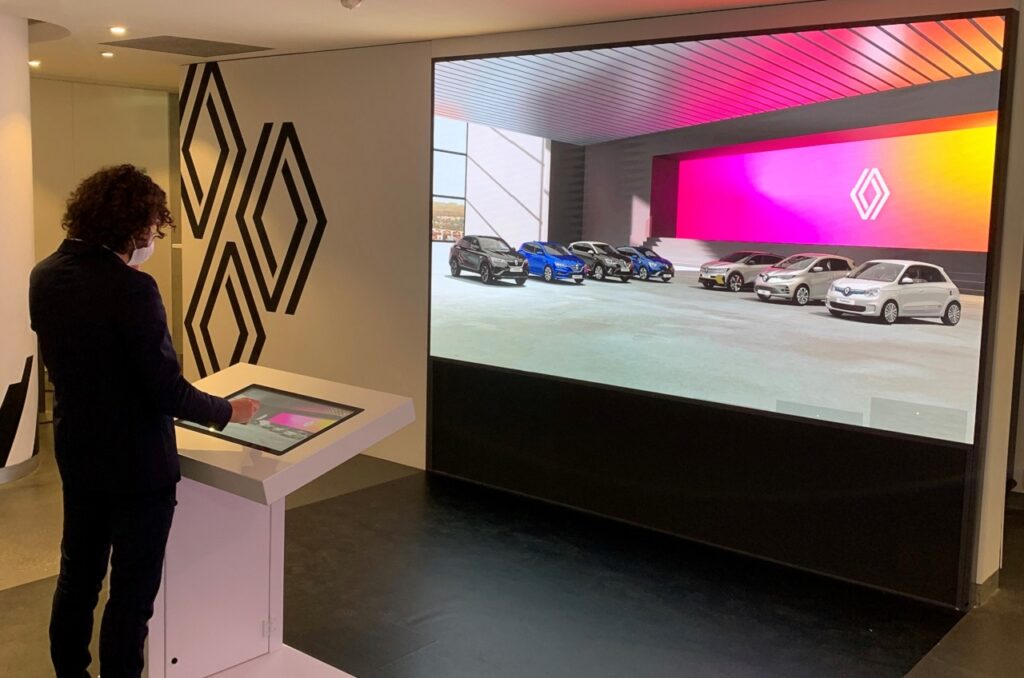 Optimizing costs and improving the efficiency of distribution networks is a strategic issue for car manufacturers.
Dealerships require large buildings to display the different vehicle ranges. The cost of keeping the vehicles in place is extremely high: several thousand dealerships need to be supplied with vehicles. To limit expenses, dealerships often choose not to display the full range of vehicles. This impacts the customer experience.
Just like large retail stores, large dealerships on the outskirts of cities are less frequented than they used to be (see the article, The Future of Car Shopping: Fewer Dealerships, More Consolidation).
These dealerships are far away or difficult to reach. Consumers are turning to the Internet to make pre-selections.
With this in mind, the Renault group moves its dealerships closer to city centers to make them more accessible to the public. These dealerships will offer spaces that are too small to present the full range of vehicles.
This is why the Renault group is rethinking the presentation of its offer with digital sales tools.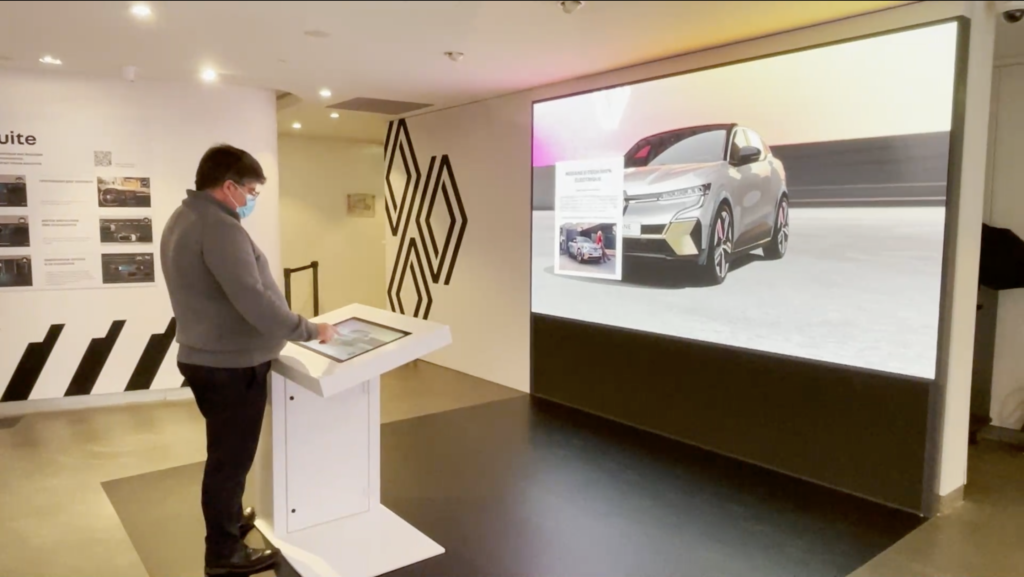 Thus, the brand has created a digital showroom that presents the entire vehicle range thanks to an interactive application on a giant screen.
The visitor chooses the vehicle model and its options thanks to a touch screen and visualizes the selected model with 3D virtual images.
The group no longer needs large spaces to present its vehicles, the installation of a screen is enough, which optimizes costs.
So, this solution is very easy to set up even in the hyper-center of large cities. For test purposes, a pilot site was installed in the Atelier Renault, a flagship store located on the famous Champs Elysées in Paris.
In a future article, we will see how the Digital Showroom relies on the production of 3D images through the 3D Commerce process. Set up by our teams into Renault a few years ago, this process feeds the Group's sales support tools by exploiting the concept of digital twins of the marketed vehicle range.