Create a unique experience for business customers
Thanks to visualization and configuration tools, the presentation of vehicles in real-life situations eases the customer's projection for their business use.
For example, Renault has developed a kiosk concept deployed at the Hanover trade show with a presentation of these commercial vehicles in real-life situations for different trades.
The configurator proposed different vehicles according to the business as construction professionals, goods transport, catering activities, agricultural actors, construction craftsmen, and leisure activities.
Let's take the "agricultural activity" target for example: the vehicle is presented empty with all the goods that can be loaded in the van. By selecting the items to be transported, the configurator proposes an arrangement of the cargo, which gives a concrete idea of the available volume.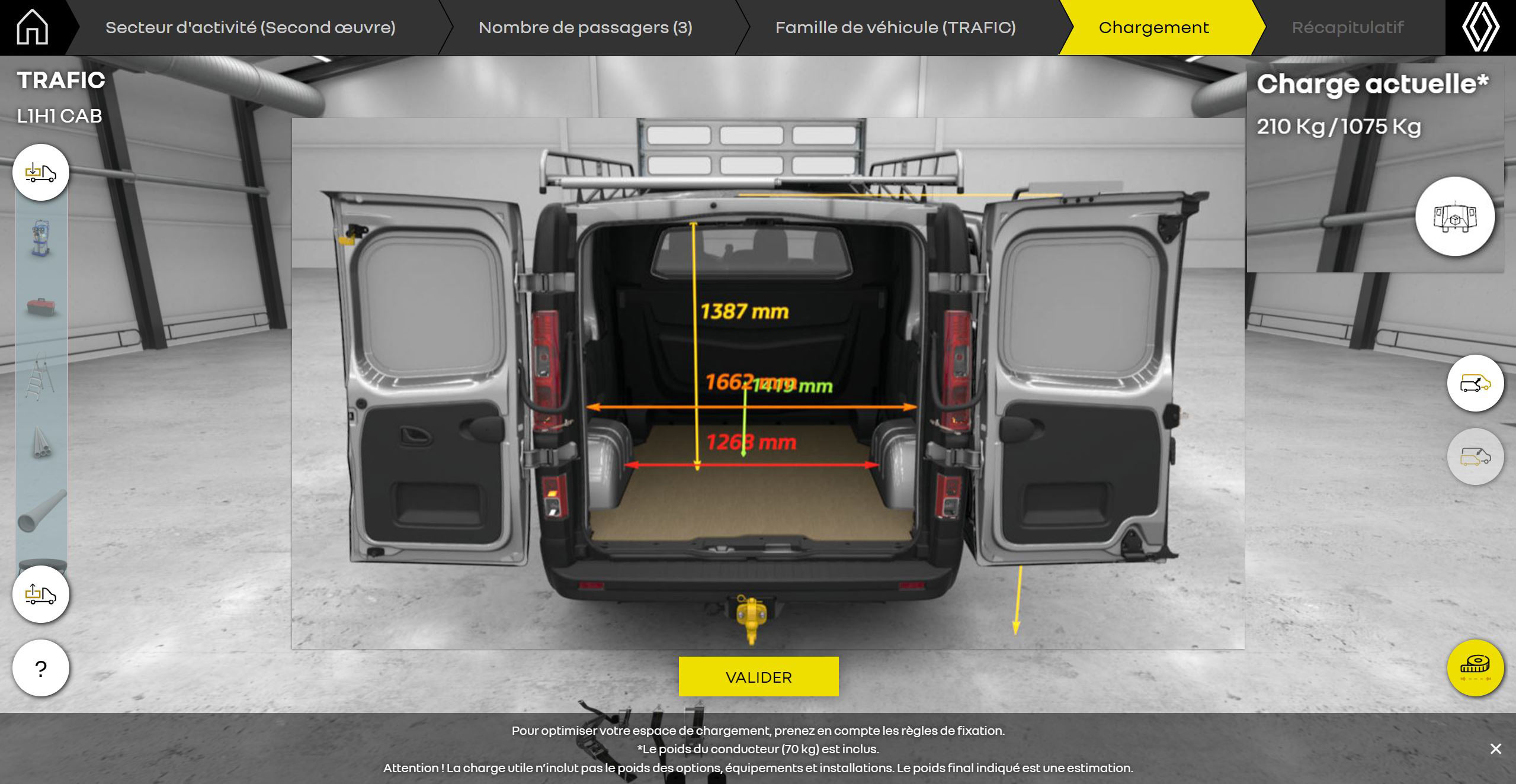 Vehicle's choice is available at any time to increase or decrease the useful volume. The technical characteristics of the volume and weight of the cargo are displayed for information purposes.
The choice of the branch of industry is an important first step in the customer's journey to offer a range of vehicles integrating the essential equipment: the cooling system for the catering industry, a towing hook and a roof rack for the construction industry…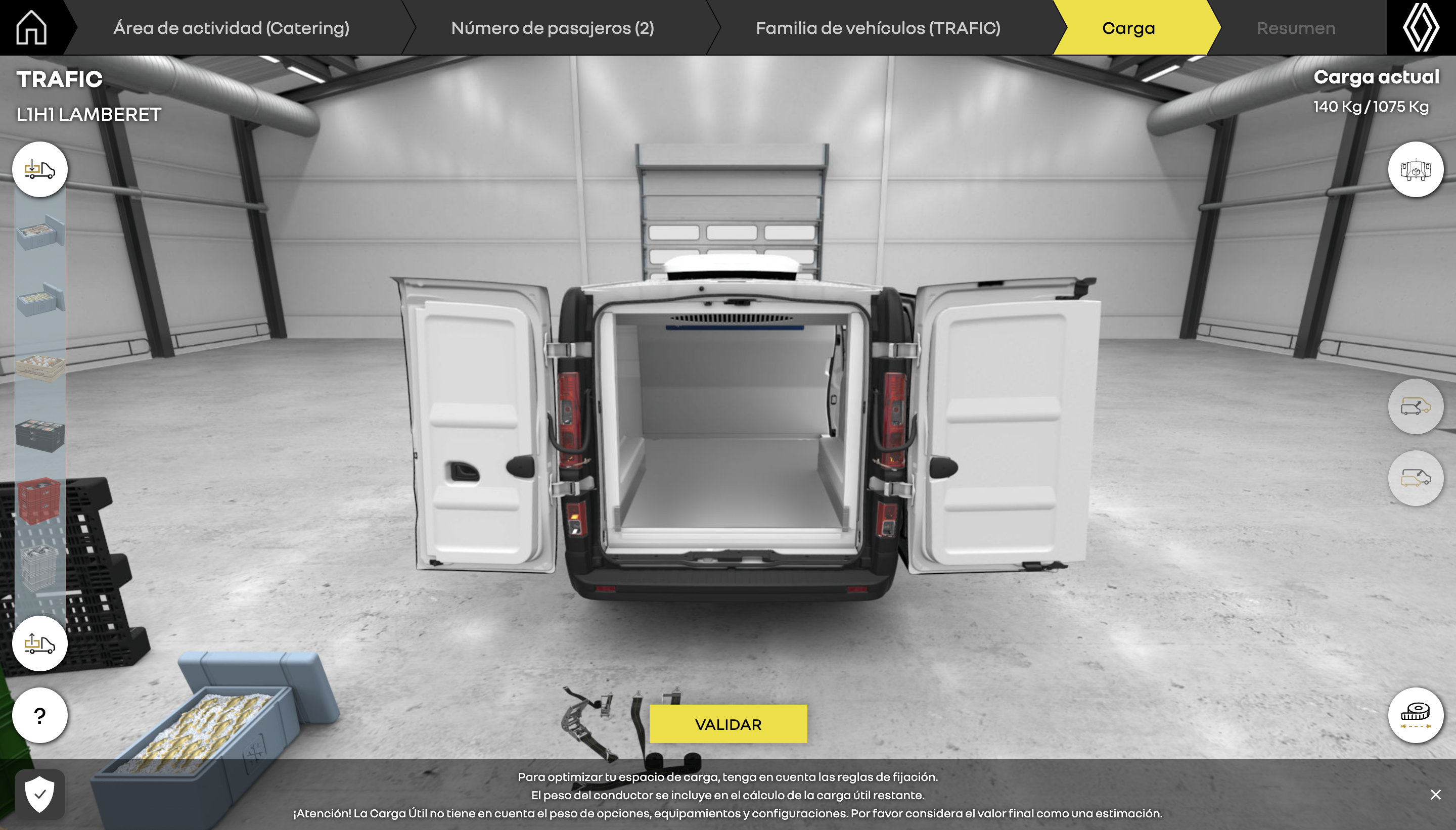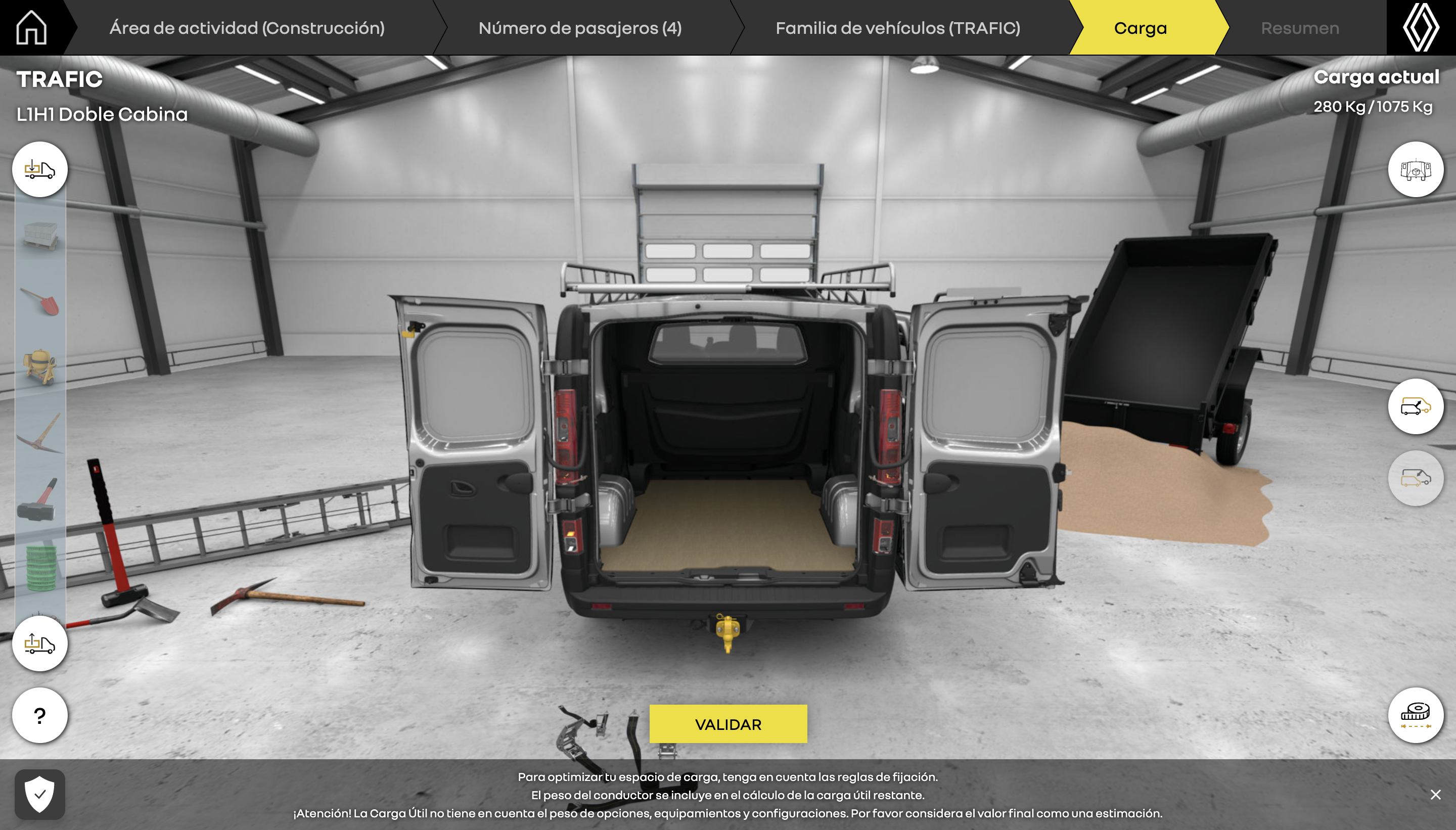 From a technical point of view, the kiosk application uses the Workshop SDK to offer a real-time interactive experience: the user explores the vehicle using gestures on the touch screen. The application is autonomous: it embeds all 3D data and does not require an Internet connection.
First developed as a kiosk with a touch screen, the experience was so appreciated by professionals that Renault decided to set up a version of the configurator for their website (see website article).