Configuration outputs
From the web configurator, following the user choices, the Car Model Repository can generate multiple outputs for the user:
An illustrated summary of choices
A gallery of images
Videos on location
Summary of choices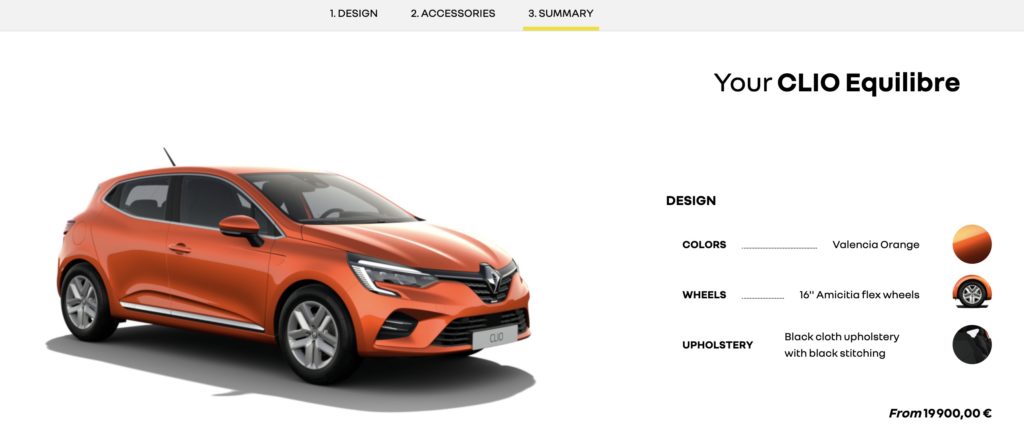 The summary of choices summarizes all the options that the visitor has made during the configuration experience. The summary can be accompanied by the price through a connection to the manufacturer's pricing service, and an action button!
Gallery of images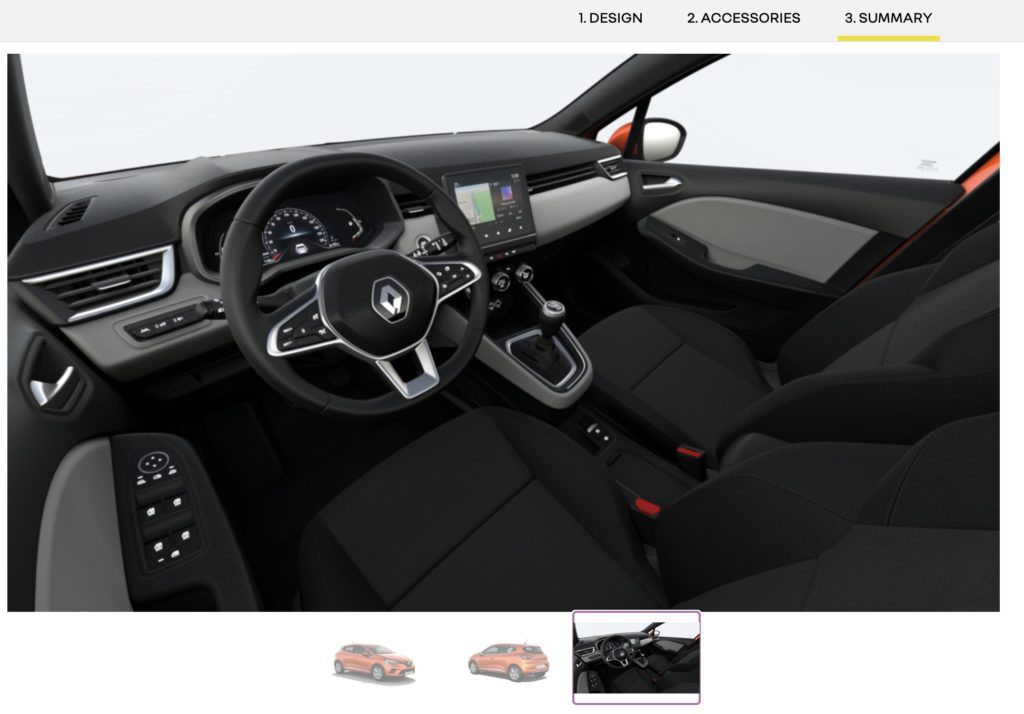 A gallery of images of his configured car can be presented to the user. High quality images viewed from the interior, the exterior and in different locations are possible. Your marketing department define what's shown.
Design the whole experience
These outputs can be displayed in the configurator website, in real-time or at some step, or sent to the user email depending on the experience designed.
The Car Model Repository can hold your entire car range, so next let's look at creating a catalog page.