A simple web configurator
Let's start with a basic application: launch a simple web car configurator.
The Lumis 3D application provides several features :
The car model repository,
Online 3D rendering capabilities,
Let's choose the Clio model from the car model repository.
In the product page, the Explore feature gives access to a very basic and ready-to-use online configurator.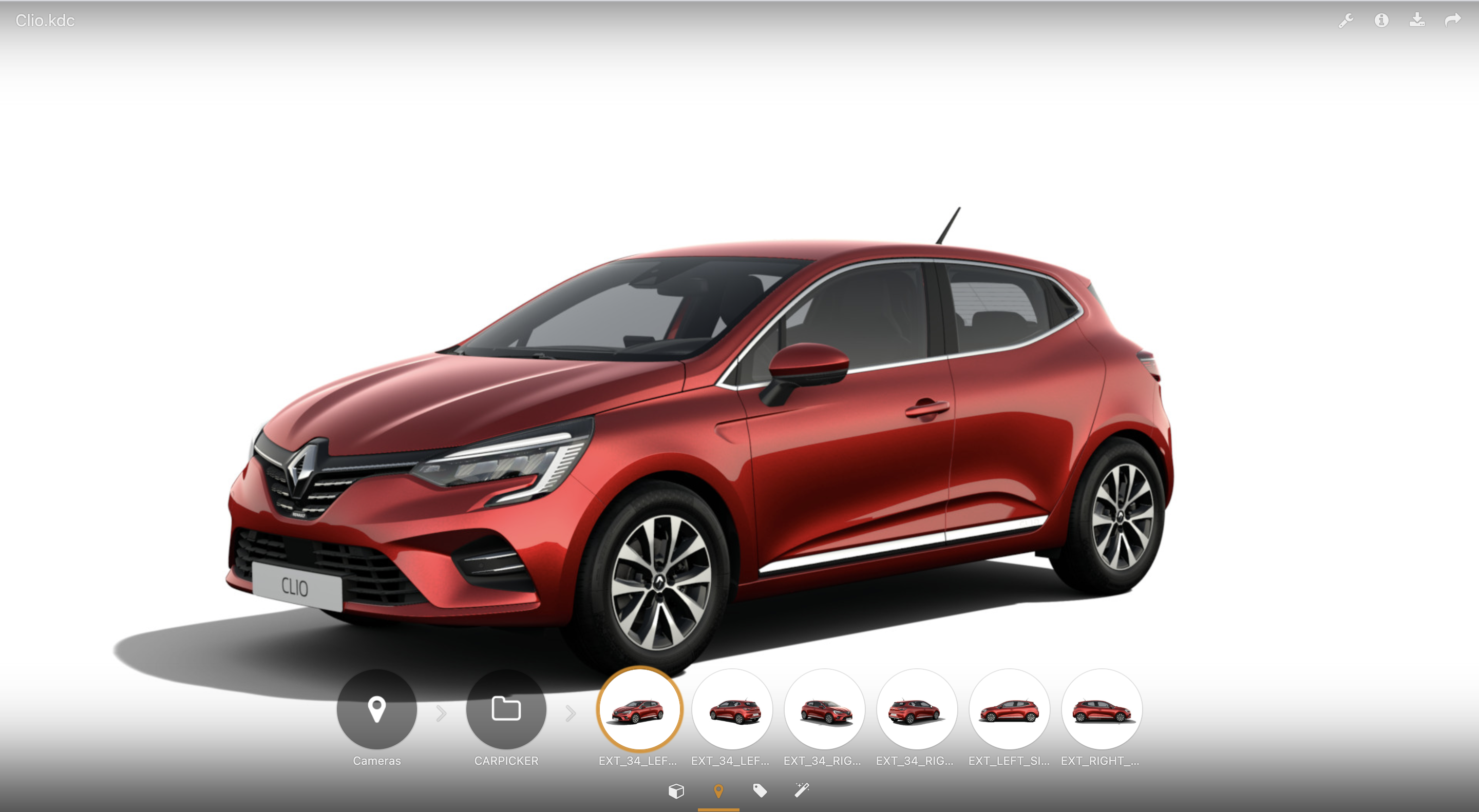 We can feed this car model directly from the repository to a more advanced template of car configurator:
Try this simple configurator directly above or here
The illustrations used in the website navigation and configuration menus can be provided by the Car Model Repository too. Cached, they are quick, and always up-to-date with the car model.